Goodbye Afghanistan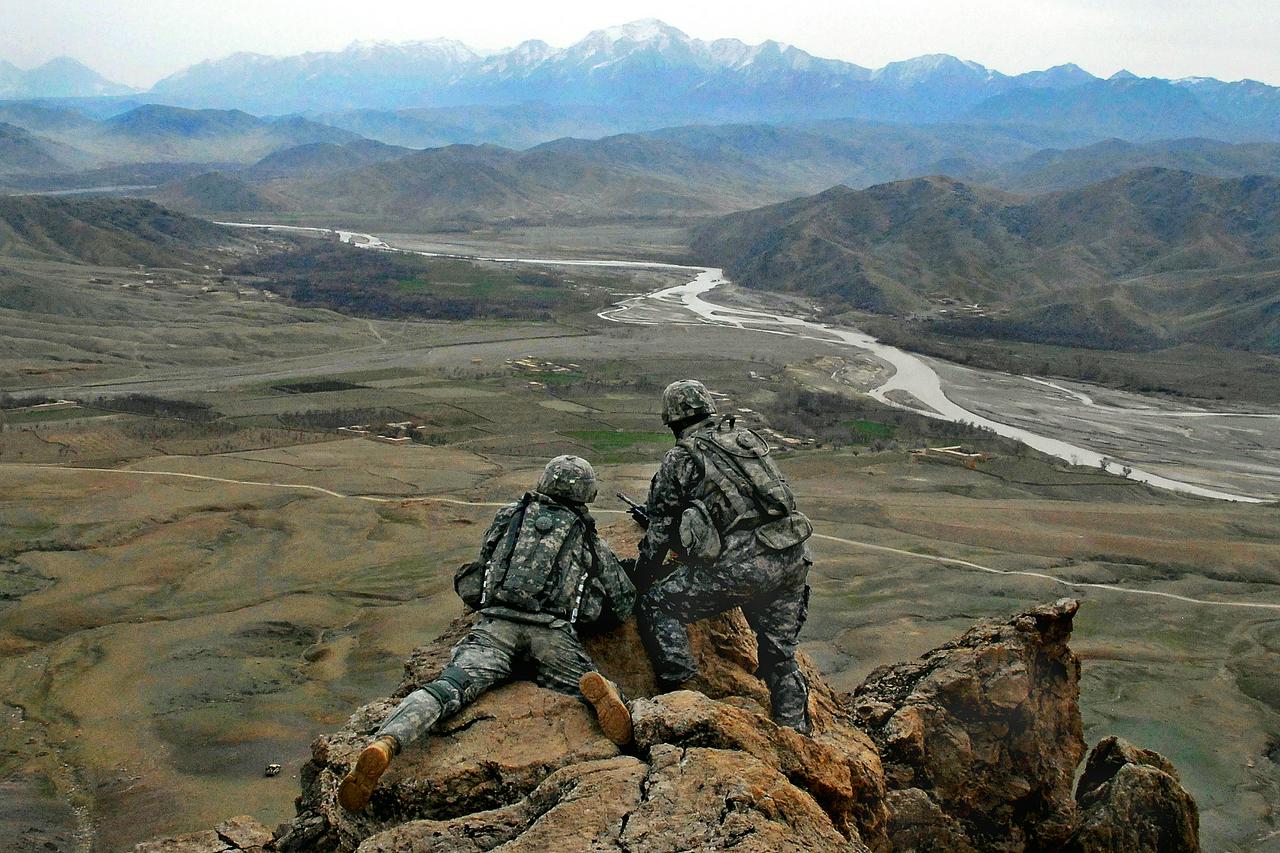 The US and NATO—under the banner of women's rights, human rights, and democracy—occupied my country and pushed us from the frying pan into the fire. Eight years is enough to know better about the corrupt, mafia system of President Hamid Karzai. My people are crushed between two powerful enemies. From the sky, occupation forces bomb and kill civilians … and on the ground, the Taliban and warlords continue their crimes. It is better that they leave my country; my people are that fed up. Occupation will never bring liberation, and it is impossible to bring democracy by war." – Malalai Joya, Afghani Parliamentarian in 2009
Afghanistan has fallen once again. Where can an already fallen state go towards? The current iteration is the Islamic Caliphate of Afghanistan as proclaimed by the Taliban, which follows two decades of failed promises of democracy and peace by the US and its NATO allies. There is disbelief in the way US forces left Afghanistan leaving its own allies in shock, the once derided enemies are back in power again bringing the net benefit of the US invasion of Afghanistan to a big fat zero.
The Afghani's never mattered for anyone in world politics, when the US invaded Afghanistan in search of Osama bin Laden there was the guise of nation-building and democracy, terms which have since been forgotten. An endless war that ran for 20 years comes to an end with a whimper, with the whole world now praying and fearing for the new Taliban-ruled Afghanistan. But the same voices have forgotten the horrors of the 20 years past because Big Brother America can run its state-sanctioned goons to run amok in the country but the Taliban criminals are somehow different.
The bottom line to the hypocrisy is this: if you fight with the Americans, the world is fair and just. We, the citizens of the world have sold our souls to the dollar dreams made in America, having lost the imagination that the world can be n-iterations different from the one that is now. In our imagined realities, Afghanistan is the window in a world of nightmares but the bombs of America are packages of peace. The perpetrators of future might change but America shall always be our hero.